We are now officially at the half way mark of the Digital is Human lessons. (Hooray!)
This week we'll be starting the section on Inspirational Marketing. There's a lot that can be said here and we'll be covering a variety of topics, focussing mainly on the newer forms of marketing- because after all, you can't be inspirational if your marketing strategies are somewhat stale.
But before we go into all that (you'll have to wait for Teri's Thursday post), let's have a quick recap of the key takeaways from our previous lessons.
When we were planning out the structure of the blog posts we listed the various elements that we felt contributed to humanised digital marketing and worked at creating a timeline.
We realised that you can't even try to tackle any of the elements if you didn't have stable foundations. So we went back to basics and started discussing brand and the way it affects your company's DNA. We explored a variety of companies that emphasise the human element in their marketing campaigns and saw how these campaigns lead to a high engagement rate. This was for the simple reason that people love to be included, they love it when they can relate to a brand- it gives them a sense of belonging and also makes the brand personal. The brand becomes their own.
We also looked at inbound marketing trends which were reshaping the way companies communicated. Real progress is slow – just like the perfect bolognese sauce, good results take time. When we started our research for Digital is Human it was December. Over the past 8 months we've already seen an increase in the awareness about the importance of humanised marketing. Start ups are often the ones leading the charge, their smaller sized companies allow them to communicate with their audience on a more level position. However, larger companies are also becoming more human.
It's like one big rally cry and everyone's shouting out that Digital is Human. 
We understand that creating a brand that is human is easier said than done. Perhaps the best tip we could give you is to always put the people in the company first because these are the people who will shape all that you do.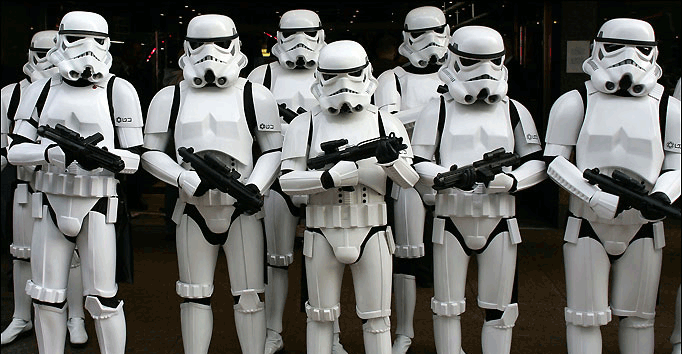 This is the natural next step. Now that you've done the necessary work in order to ensure your brand has a fully functional beating heart it's time to tell people about it. Without a story a company lacks an anchor – it lacks the thing that defines it and the aspect people can relate to.
We explored the various ways you can tell your story showing that it goes beyond the why but also affects the how. Specifically, it affects your website and the User Experience it creates. It's futile having a kickass story but a website which is as useful as a brick.
The article on transmedia storytelling showed how marketing has grown across platforms into a beautiful web of communication. This creates tonnes of engagement and if done properly can really improve a company's brand in the eyes of the consumer. We ended this section with a focus on emotion and authenticity. Two key elements to effectively communicating your story. These elements are the thin line between followers liking you, and followers loving you.
This is where we explored how to really get your brand out there. The biggest asset here is knowing how to use the different social media platforms at your disposal. You can't simply post the same thing across the board- it just doesn't make sense. The rise of content marketing brought about a lot of change in the digital marketing world and this is clearly seen when you link content marketing to the variety of social media platforms that can be used – be it text based, image based, or video based.
However, although many people have a strong grasp on social media marketing there are still those who keep making mistakes which cost them their engagement. This is where Sergeant Sarcastic was deployed, leading to the perfect guide to killing off engagement. We really hope you realised we were joking!
This brings us to last Thursday's post where Richard explained the importance of SEO in relation to engagement and how things are constantly shifting in order to favour the user, creating a system which works to provide the most useful content tailor made for a particular person.
So here we are. The halfway mark!
Thank you for being such loyal followers, we'd love to hear what your take on Digital is Human is so far – has it been useful, and what would you like more of? Leave us a comment or speak to us in the Facebook group – we promise we don't bite (unless you're made of pizza)!