Customer loyalty is the golden ticket we all look for. We'd run in circles, cross rivers, and climb mountains in order to find that one easy way to get loyal customers which would never abandon the brand.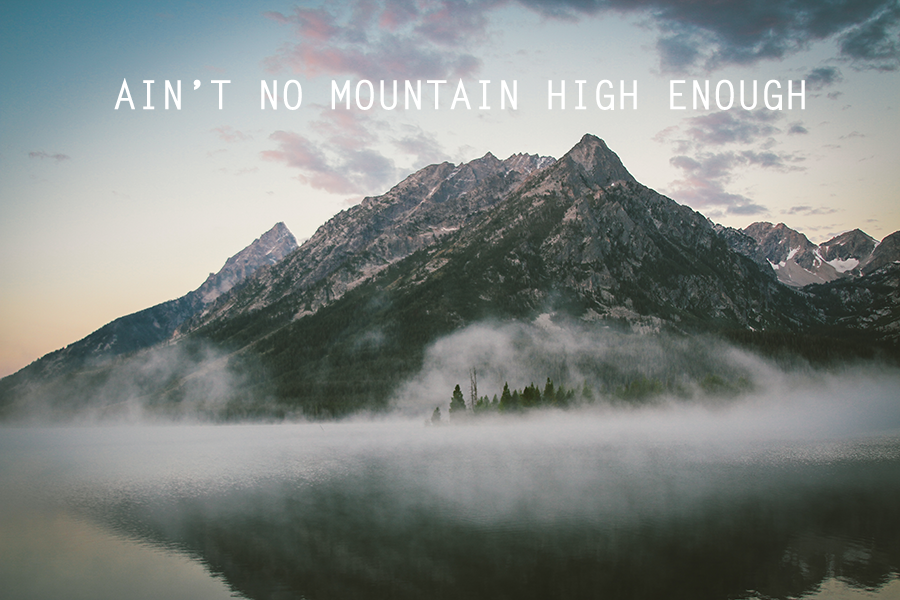 But the truth is that customer loyalty won't simply fall out of the sky like manna in a desert. If you want loyal customers you've got to go out and earn them. We've already touched upon this in Ed's blog post on human brands where he showed that if you want truly human digital marketing then your brand has to be as human as the people it's made up of. So before you even try to start earning customer loyalty you've got to ensure that you're ticking all the right boxes when it comes to your brand.
The next step is to then understand a bit of the psychology that goes behind customer loyalty, and also understand how having a story ties in with all of this – as after all that is what theme we're discussing this week.
There are different types of customer loyalty and these can be split up into three sections.
1. Behavioural loyalty
This is when consumers keep purchasing your product simply because that's their habit – it's a behavioural pattern. Maybe they're too lazy to change products, or maybe they just find it convenient. Either way it's not necessarily a good indication of customer loyalty as they're relatively neutral about their purchase choice and simply buy the product because that's the way it always has been – not because of any particularly passionate input or stimulus.
2. Rational loyalty
This is a step above behavioural loyalty, because at this point the consumer is actively deciding to buy your product. This could be due to a variety of reasons – it could be because your product is superior, or is at a better price, or is the more logical and therefore rational thing to do. Rational loyalty is based upon the concept of buying something because it is the right thing to do. It's not an impulse buy – it's more of a calculated purchase.
This could be a good indicator of how well your brand is doing since if many of your consumers are consistently choosing to buy your product then it's a sure sign that you've got a winning product. However, if there's one thing that's missing it's the impulsive moment of crazy where a person chooses to buy a product 'just because' with no logical reasoning. This might not seem like a big deal when you've got a safe amount of people constantly buying your product because it's the rational thing to do – but if you're looking to spice things up then perhaps it's time to tap into that aspect of the market.
3. Emotional loyalty
Here's where it gets interesting. Emotional loyalty is somewhat inexplicable – you could also call it irrational loyalty. People buy your products based on a gut instinct – they can't quite explain why they love your products so much, and they don't necessarily know how they became so loyal to the product. These are the people you definitely want. These are the customers who follow your brand and buy your products 'just because it feels right'. There's an obvious difference between this and rational loyalty. In rational loyalty a person will buy the product because 'it is right' -it's logical. In emotional loyalty this probably isn't the case.
How else would you explain the hundreds of thousands of Apple fans who will queue up way in advance for the latest phone? How would you explain a woman who has been buying the same brand of lipstick for the past 15 years just because her mother gave her one when she was 15? How would you explain the heated debates on social media about which brand is better? And how exactly would you explain the rows of people cheering their team on at any sporting event?
Emotional loyalty is what any brand should work at tapping into. However there are ways and ways – you can't exploit your followers and customers. If you want to win them over then you've got to give them something to love.
That's where the element of storytelling comes in.
What customers want is a reason to relate to a company. They want to have similar values which will make them feel as though they've connected on a deeper level. This is what really creates the bond between customer and brand.
What comes first? 
First of all do some soul searching and find what it is about the brand which makes it what it is – what's its story? Did the name come from a simple light switch? Was the CEO a student programmer with a flair for "who's hotter" sites? Did the company want to tackle an issue one pair of shoes at a time?
If you reach a brick wall and you're not really sure why your company exists (except to make money) then perhaps it's time to reevaluate your strategy and start from scratch.
Either way, find what drives the company and be prepared to shout about it.
Create a bond
Next is to create that all important bond between your customers and the brand. A simple model is the loyalty points scheme. Take a big supermarket like Tesco, with thousands of customers, and throw in some points. Customers will feel rewarded every time they buy from that supermarket, and when they get their bigger prize at the end they'll feel a certain amount of gratitude to the brand.
A perfect example of a brand that knows how to use its story to create a bond with its clients is Tom's Shoes. For every pair of shoes bought Tom's will donate a pair to someone in need.
The idea is brilliant – they've got a story, they've got values, and they're making an ordinary person feel like they've just made a difference (which they have). This creates an emotional connection and loyalty. Combine these and you've got emotional loyalty – a consumer who will keep going back to Tom's just because it feels good.
What's more is that with situations like Tesco and Tom's the gratitude is instant. Whether it's looking at the amount of points you've collected, or seeing that you've just made someone else's day better by giving them a pair of shoes you're gaining instant satisfaction. This means that there is a short amount of time between the point of purchase and the feel good factor. Since these two things happen almost within succession the positive feeling generated from the moment of satisfaction is linked to the purchasing process.
What this means is that the customer will link a positive experience to the purchase process at that particular shop or website. This will have a long term effect and works in a way to keep people coming back because for some reason or other they just feel really good when they buy something from that place.
Care for the bond
Once you've established a connection you can't simply forget about your followers. For example, some shops store customer details and reward them whenever it's their birthday – they might send a card signed by all the staff, or send a voucher for the person to spend in store, personally my beautician calls me up to wish me a happy birthday and offers me a discount on a treatment. It's always a pleasant surprise and leaves me smiling after I've put my phone down, and even though I've never actually used the discount offered I still instantly refer the place to a friend and recommend them for their excellent customer service 'because they're just so nice'.
In much the same way random upgrades, top ups, vouchers, freebies, and giveaways reward customers and ensure that they remain loyal to your company. Simply by changing their shipping from standard to express for free without telling them would be enough to have them raving about you the next time they're discussing the best online stores.
After all, it's the little things that count right?
So it really is as simple as that – have a story you believe in, communicate it with your followers, instantly reward them for their loyalty, and keep in touch.
In our next lesson we'll be discussing the all important factor of trust and authenticity – something which is essential in the digital world. 
In the meantime, our discussion on emotional loyalty doesn't have to end here – check out the Facebook group and let us know which your favourite marketing tactics are when it comes to customer loyalty.